Search found 1955 matches
Sat Sep 13, 2014 9:42 pm
Forum: Anything goes forum
Replies: 3
Views: 3397
If I'd been a member of TISM, and I'm not saying I wasn't, but if I had been, my pseudonym would've been Todge Liverspot, or Wunwunwun Trichloroethane.
Sat Jun 07, 2014 4:41 pm
Forum: Anything goes forum
Topic: Casey Hribar has passed away
Replies: 25
Views: 16104
Shoddy news. Bizarrely, I was fossicking 'round my archives this week, and I saw an unknown mp3 file titled 'Me and John'. My name's John, and I had no idea what it was, so I was compelled to point an ear at it. It turned out to be Baudy giving John Laws some polite lip on the Golden Tonsils' radio ...
Sun May 18, 2014 9:15 pm
Forum: Anything goes forum
Topic: Hey Dad..!
Replies: 66
Views: 22093
10 with a minimum of 6, 'ey? I anticipated such leniency, so I binge watched all 14 seasons of 'Hey Dad..!' and then submitted a victim impact statement to the court. Not to toot my own flugelhorn, but without my selflessness the fondling farouk would probably have been acquitted.
Wed Apr 09, 2014 12:49 pm
Forum: Anything goes forum
Topic: Hey Dad..!
Replies: 66
Views: 22093
Let's hope the sentencing judge adds an extra jot of hoosegow for Hughes' crimes against comedy.
Sat Sep 07, 2013 8:23 pm
Forum: Anything goes forum
Topic: All Together Now
Replies: 60
Views: 22915
Just gonna leave this here... http://www.umbrellaent.com.au/p-3719-all-together-now-series-1.aspx ;) It says in the synopsis 'Featuring 21 side-splitting eps ...' I'm not one to read things into things that aren't things, but that reads like a subliminal whoop to commit seppuku. If I was a conspira...
Sat Sep 29, 2012 8:31 pm
Forum: Anything goes forum
Replies: 2
Views: 2409
Thanks for the alert, Foolhardy.

I see there's no Henderson Kids II on that list. Philistines! And to think I used to have a thing for Melinda Houston. Pff! Double Pff!
Sun Jul 29, 2012 2:40 pm
Topic: Any Questions For Ben?
Replies: 109
Views: 38988
I agree wholeonionly, Logi. 'AQ4B?' was rhubarb-on-a-stick, and I'm a local. Technically, I'm from Upper Ferntree Gully, 32 km's south-east of Melbourne, but I see a lot of peepshows in the city.
Sat Jul 21, 2012 2:21 pm
Forum: Anything goes forum
Topic: The Micallef T(h)rea(d)
Replies: 2990
Views: 473294
Macca of 'Australia All Over' fame? Hot dang! He's a big cheese. I ran into him at Upper Ferntree Gully Aldi last week and got him to sign my block of cheddar.
[indent]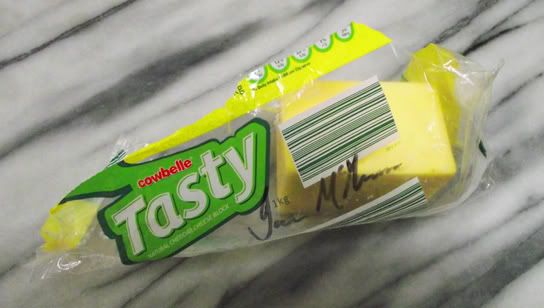 [/indent]