I ran a quick search and couldn't find a "post your pets" thread :O!
This is Weirdy Beardy, aka FatSack, my strange little rescue Terrier cross.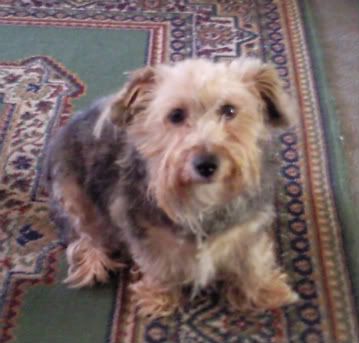 So nicknamed for the strange squeaky noises she makes when excited, which are just strange, and the fact that she is quite a little chubbo. I got her from the pound about three years ago. Actual name of Darcy.
The Legendary Jimmer Man, who passed 25/2/09 aged 19.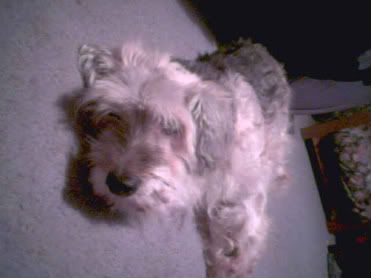 I got Sandy from the pound when I was ten (she was around 2), and had her for 17 years.
I'm also a horse rider, and have been for years, but have had to recently sell my mare as I'm moving overseas.
However, this is she and I a few months ago (me wearing my "Tobias Funke, Analrapist" T Shirt and sexy gumboots :P)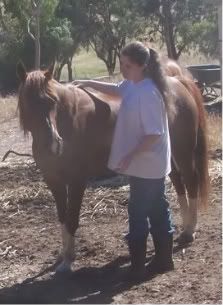 I'd love to see everyone's pets and hear a bit about them